San Francisco, California, USA | 3 - 6 September 2002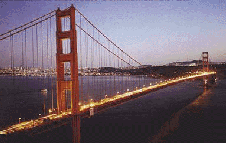 Quality Week 2002 (QW 2002) is run by Software Research Institute (SR/Institute), a non-profit subsidiary of Software Research, Inc. Organizations which have agreed to be sponsors of QW2002 are given below, as well other organizations that have helped organize and present the event.
The QW2002 event is organized and presented in cooperation with certain other organizations, whose support is also acknowledged below. Note: Additional sponsors and cooperating organizations are expected to be added.

Industry Sponsors:
ABOUT SR/TestWorks...

Software Research, Inc. (SR) offers eValid - The Internet Authority- offers products and services to enhance the success of your e-business, by assuring that your WebSite is trouble-free, reliable, speedy and available 24x7. In a webpaced world, your WebSite is one of your key assets. eValid will change the way you think about assuring WebSite Quality . eValid is a test Enabled Web Browser(TM) that performs all the functions needed for detailed WebSite static and dynamic Testing, QA/Validation, page tuning and load generation. eValid has superior ease of use and runs on Windows 98/NT/2000/XP. ( http://www.e-valid.com)

ABOUT LogiGear Corporation...

LogiGear Corporation is a full service software quality-engineering firm that provides testing expertise and resources to software development organizations.